Hi All,
I have implemented a real measurement device in openEMS through Modbus/TCP. with the electricitymeter nature. It is sending data without any issues, and the data is showing up in both eclipse, as well as in the energymonitor in the UI. however… The measurement device is physically at the grid connection. But i cannot seem to get it as grid in the UI.(or maybe it is already going wrong in the edge?) It always shows as Non-measured-consumption.
From eclipse:
2023-06-15T16:08:21,621 [_cycle  ] INFO  [ebuglog.ControllerDebugLogImpl] [ctrlDebugLog0] _sum[State:Ok Ess SoC:50 %|L:0 W Grid:26900 W Consumption:26900 W] ess0[SoC:50 %|L:0 W|On-Grid] meter0[Ltot:26900 W|L1:8400 W|L2:7100 W|L3:11700 W|V1 240061 mV|V2 239729 mV|V3 239729 mV|C1 35200 mA|C2 30100 mA|C3 49600 mA]

Below is the configuration of the meter:


and how it is showing up in the energymonitor: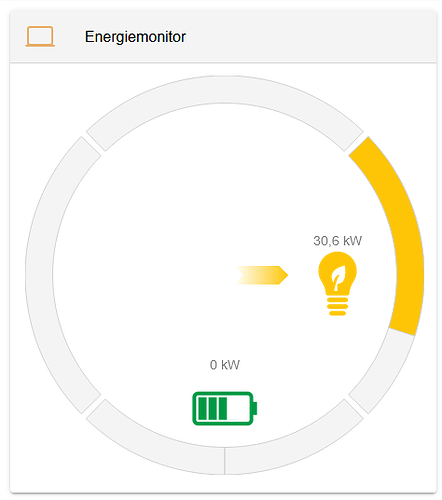 version is the latest develop branch.
Am I missing something obvious?..