After a few issues I have gotten to Step 4. of Getting Started. When I start my UI, I see this.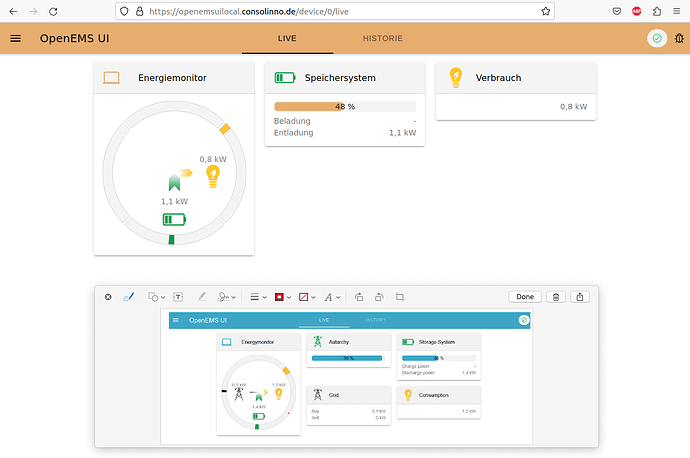 The lower image is what it is supposed to look like. Mine is missing the Grid on the Energy Monitor and the Grid display. Also it's in German.
I would very much appreciate help getting the right display, with Grid display and how to get the display in English.
Please.