Hi,
I am implementing ManagedAsymmetricEss using custom battery and Kaco Blueplanet Gridsave92. Since Kaco implements Symmetric Battery Inverter nature, I am unable to get ActivePowerL1 ~ L3 from it.
I get Value for Channel [ess0/ActivePowerL1] is invalid.

I have tried to enable Sunspec Model 113, to get current and voltages of each phases, then multiply them with cosphi (not yet) to get individual phase powers.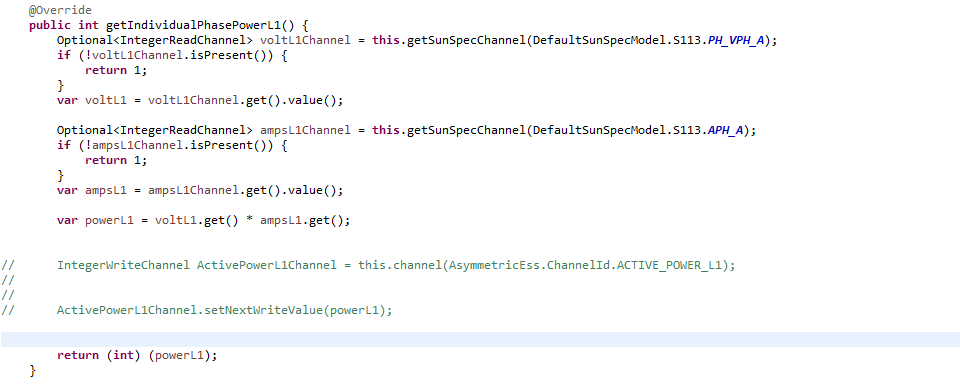 I am not sure if this is the correct way to do this and how to map these functions to ess0/ActivePowerL1 ~ L3 channels.
Thanks
Regards