Hello everyone,
I am new to the OpenEMS software and not a java developer by origin.
Interested in the OpenEMS software I have tried to install it using the getting started.
Unfortunately I am getting a lot of erros as soon as I import the git project into Eclipse.
Could anyone help me resolve these errors?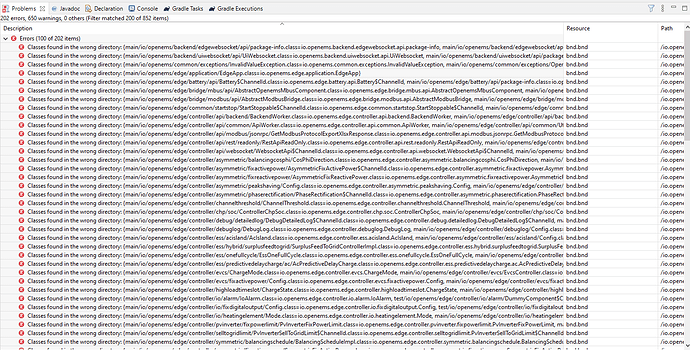 Kind regards,
Frank